Photomerge
Put the computer and Elements to work to do a 5 photograph panorama. Assembled fairly quickly — didn't bother to time it but fast enough. The first image below is the rough panorama immediately after it is assembled.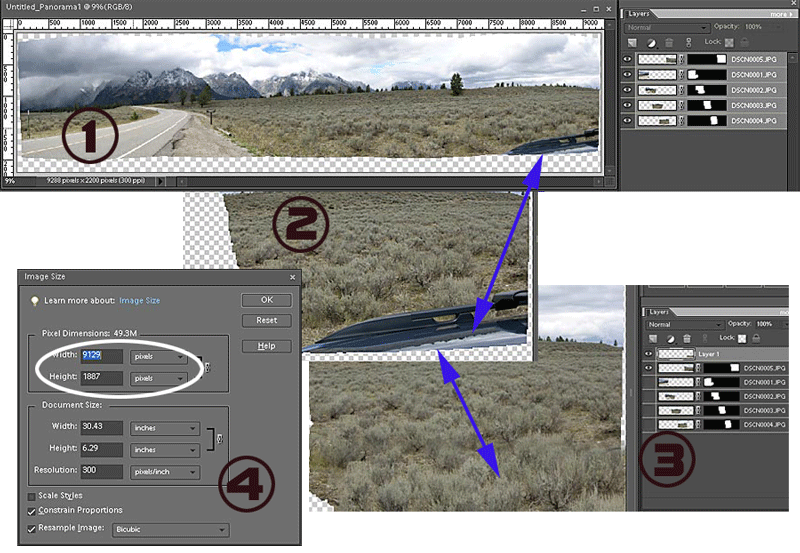 1. The combination of the 5 photographs produces the 5 layers and ragged edges.
2. Having taken the five from left to right using the panorama assist setting in the camera, I had no idea where I would finish the 5th photo. Picked up some of the car, the wiper blade. Elements to the rescur.
3. Copied a section of the sage brush above the wiper and placed it over the distraction. This is a good way of doing large area of random pattern since the copied area can be distorted to have it appear closer to the camera.
4. Gee, this is a big image. Nearly 10,000 pixels wide and a 43.9 megapixels!
The Finished Panorama

CD/DVD Label
In Elements 6, there are not many CD/DVD labels from which to select. Well, I make my own anyway. I have a template of disc labels that can be purchased. The most difficult part was aligning the margins for printing on the label. Best to have a part of the document with the print area stroked with a color and the photo/image area blank to save ink. Make a trial print and adjust as necessary. My CD/DVD label.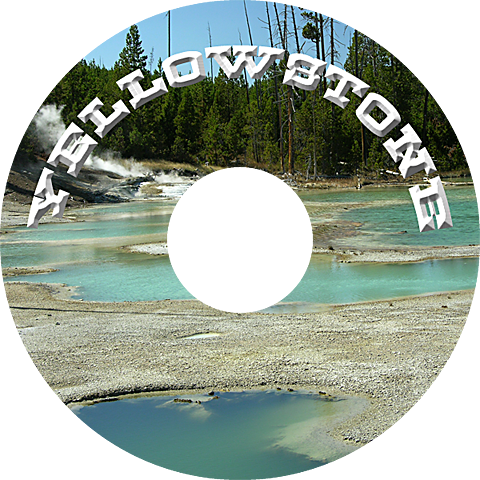 PDF Slideshow
Did not make a huge slideshow. Yes, the files get very large. While it is very simple, I did go through a number of the steps. While in the process of setting up some zooming, Organizer crashed and I lost that particular work. I didn't attempt again for fear that it might happen again.
Hmmm, I thought this would be an automatic starting slideshow. Nope, you have to click once on the opening photograph and then click on those following.
Use the Back icon on your browser to get out.

That's All, This Course Finished
Lesson 1Lesson 2Lesson 3Lesson 4Lesson 5Lesson 6
---