Week Four
Layer Masks: More Practice
First, the class material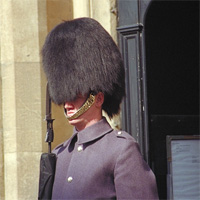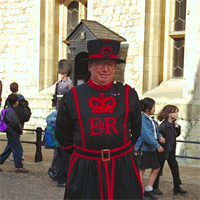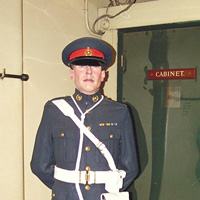 Plus One More...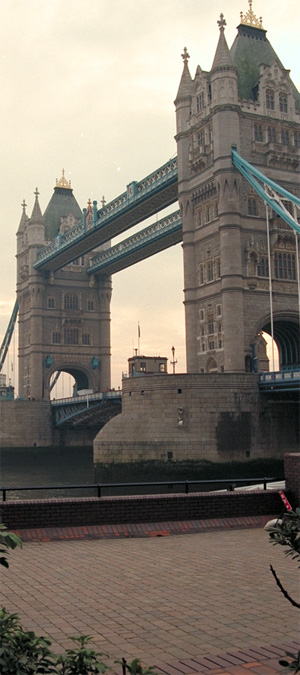 When Combined, Result in This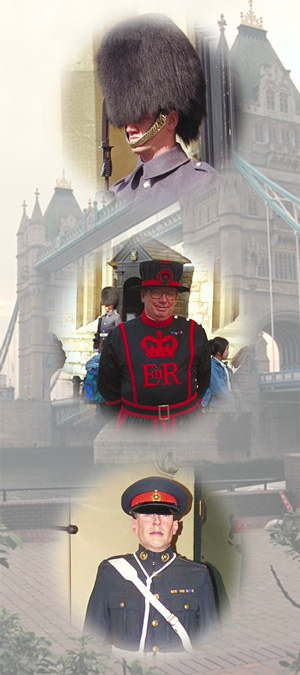 The Onions in a Basket Photograph Revisited
Layers with Effects Applied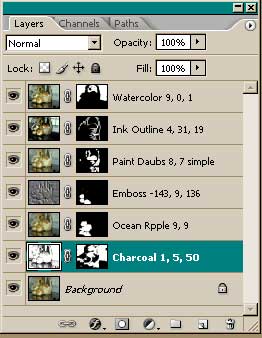 Six Masking Layers Involved in Above
Layer Masks with Shades of Gray
The Photograph no longer tells the truth as to what was....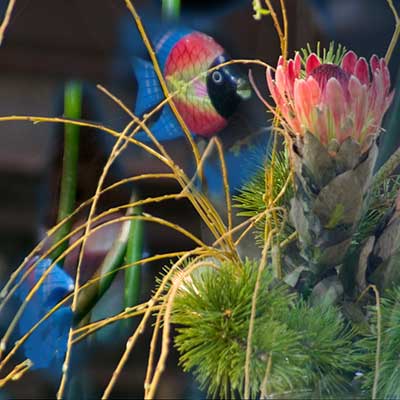 ....As this is a composite or use of three images.
The use of layer masks make the combining of multiple photographs to tell a story easy.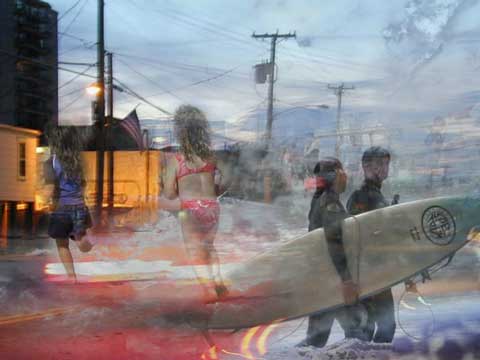 A composite of five photographs.
The composites above done with guidance. Then off on our own.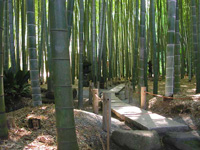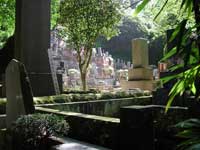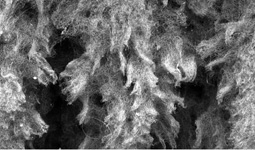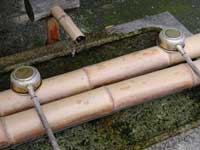 The Resulting Composite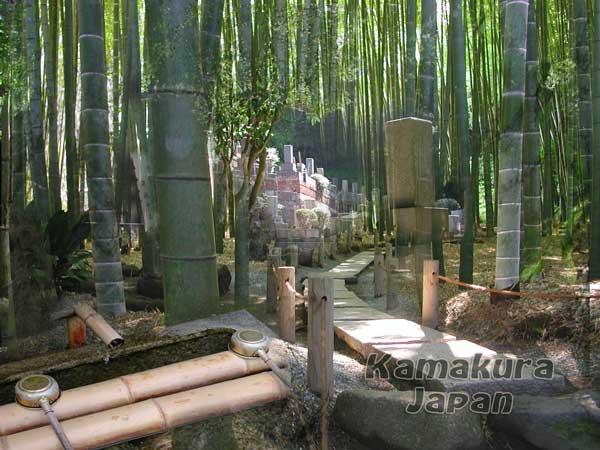 My composition