Adding a Sky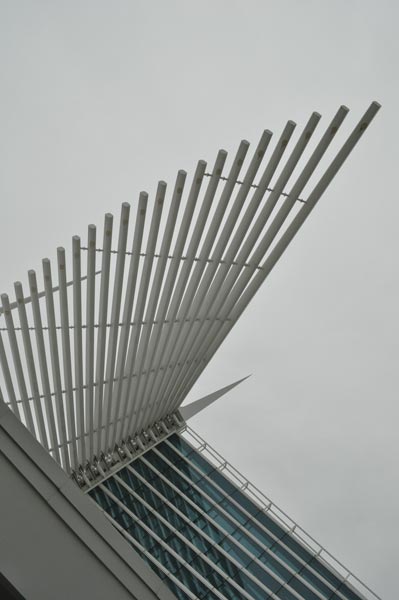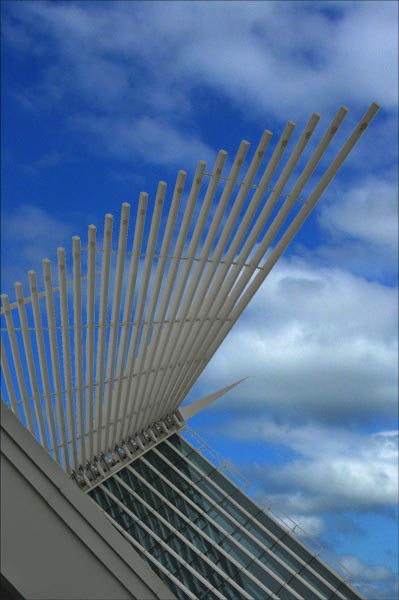 That was easy. I also used the Smart Brush to add contrast in the sky.
---
Metadata
Some useful information on this subject. I really had not given much thought to adding information to that which the camera had provided. However, I picked a photograph from the Antelope Canyon and produced the follow: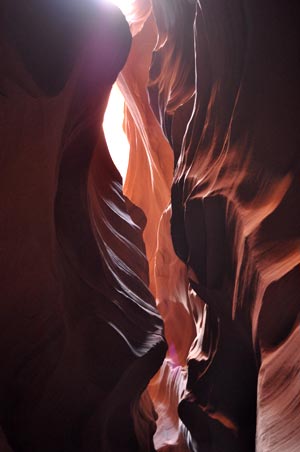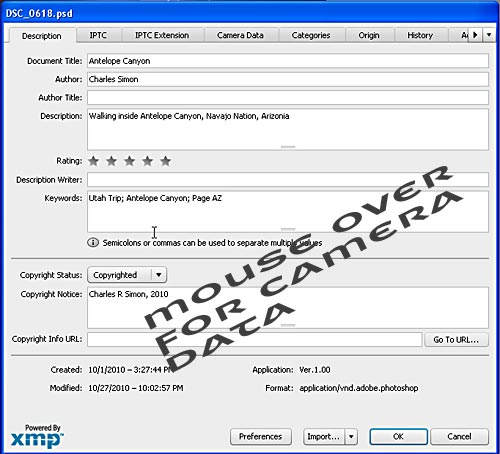 ---
Using Batch Processing
I have developed many web sites for display of photographs used in these courses and of our travels. Those of our travels involve thumbnail images as links to an enlarged display of the same image. Since the enlarged image is smaller than that which is produced by the camera all must be reduced in size. For this purpose I use the "Process Multiple File." The same was initially done for creation of the thumbnails.
Steps taken for these reduction always involve changing only the height of the image. For the larger display image, usually about 480 pixels in height. The thumbnails are generally 112 pixels high which results in images 150w x 112h or 83w x 112h. An example can be seen here.
However, I found that the Optimize of the "Save for Web" can create a much smaller thumbnail file size. The batch processing generally created a jpeg file around 35kb. Using Optimize during a Save for Web this size is reduced to about 9kb. With 400-500 images involved this is a considerable savings.
Bottom line is that I could not do without the "Process Multiple File."
---
Adobe Camera Raw Edits
I am using a jpeg straight out of the camera with some cropping done for compostion purposes. It was taken as the sunset on September 10th. I opened in the ACR editor and made the adjusts you see below in the Basic and Detail panels.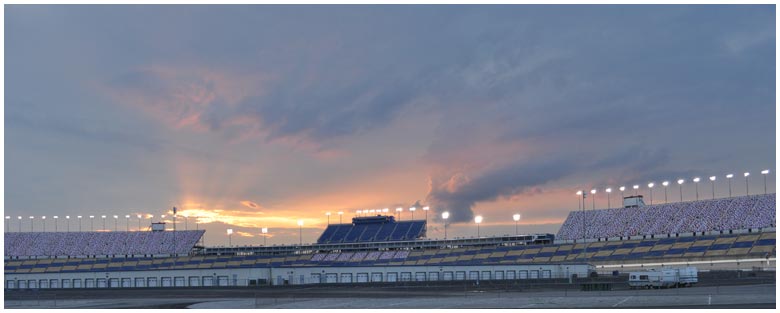 Mouse over to see edited photograph.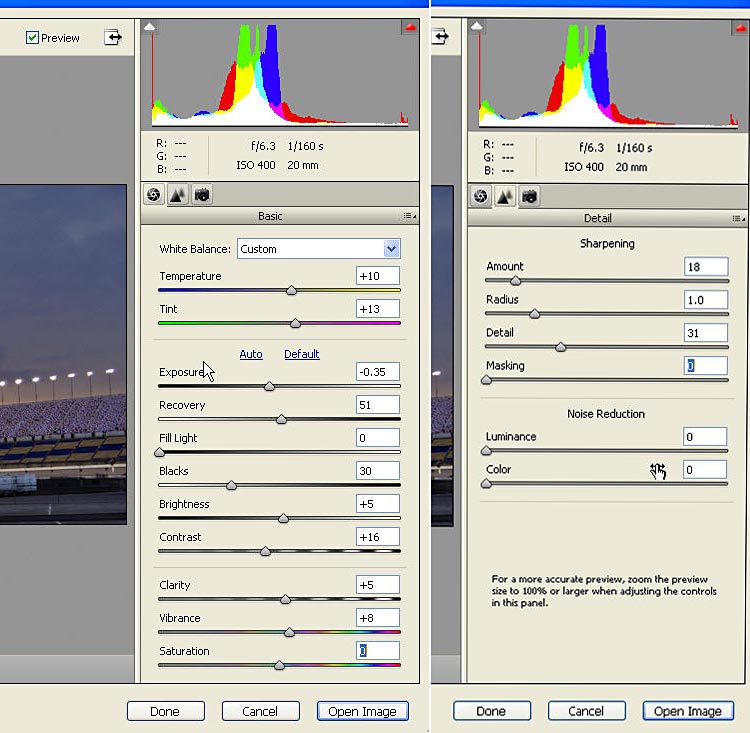 By the way, this is the Kentucky Speedway where I drove a NASCAR "machine" ten laps. No, there was no cheering crowd.
---
How about using Adobe Camera Raw as an edit on a scanned photo, a 48 year old photo, which is probably going to have many more problems?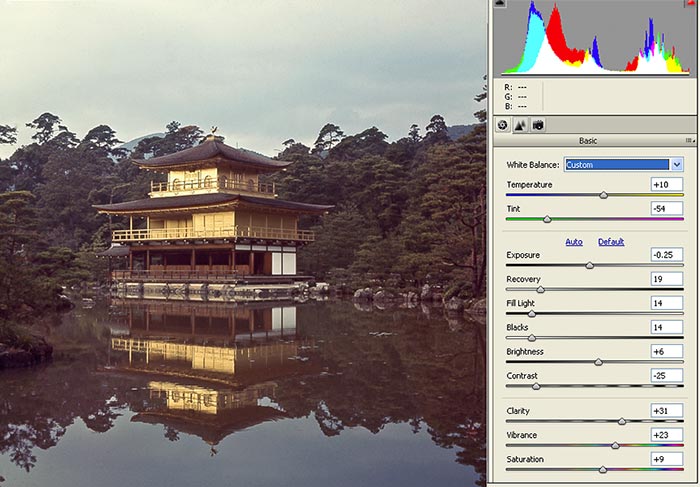 This is a screen shot during ACR edit. How does this compare to the original and edit with Levels and Hue/Saturation Adjustment Layers?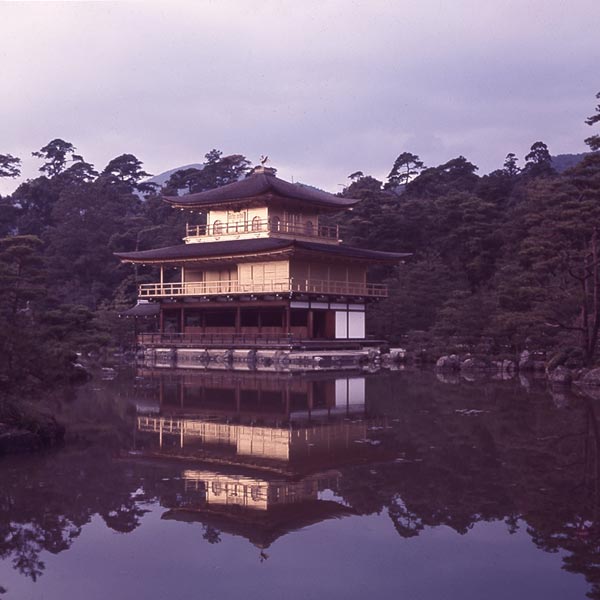 The original, mouse over for normal editing methods.
Okay, this concludes this experiment. I think I like the colors of the trees and cloudy sky better in the normal edit.