Levels Correction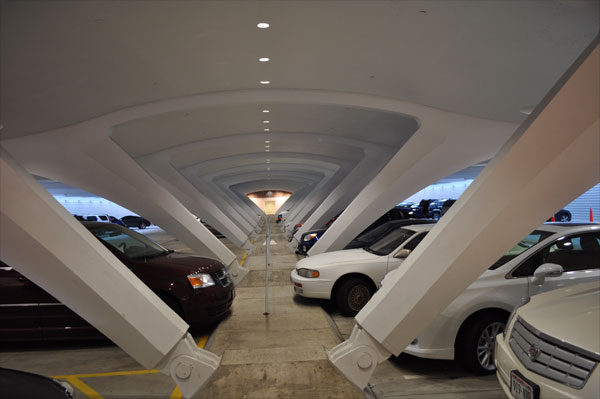 Original of the Milwaukee Art Museum Parking Garage, a work of art.
Needed a bit of straightening and recomposed to a centered view.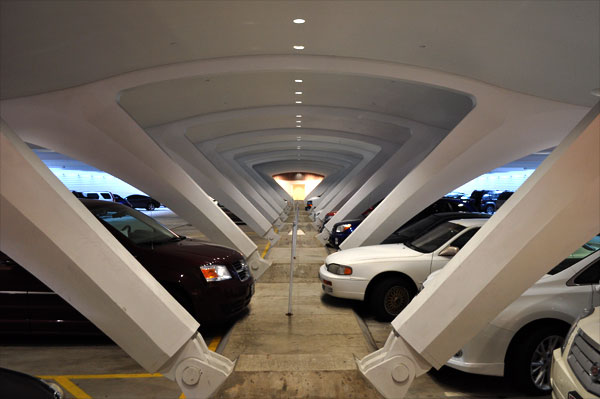 Correction with the use of Levels Adjustment Layer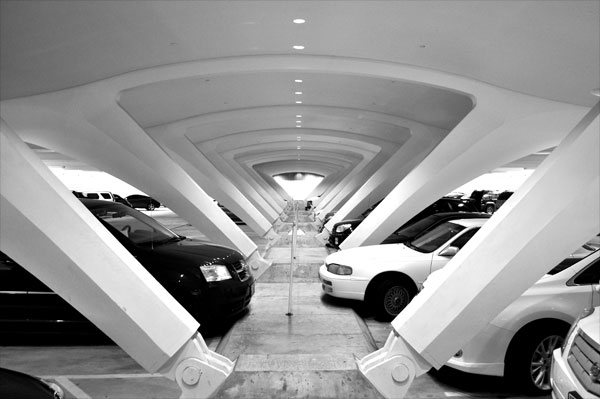 Convert to Black and White. Boost in Green and Contrast.
---
More Levels Adjustments
Extrchrome slide from 1962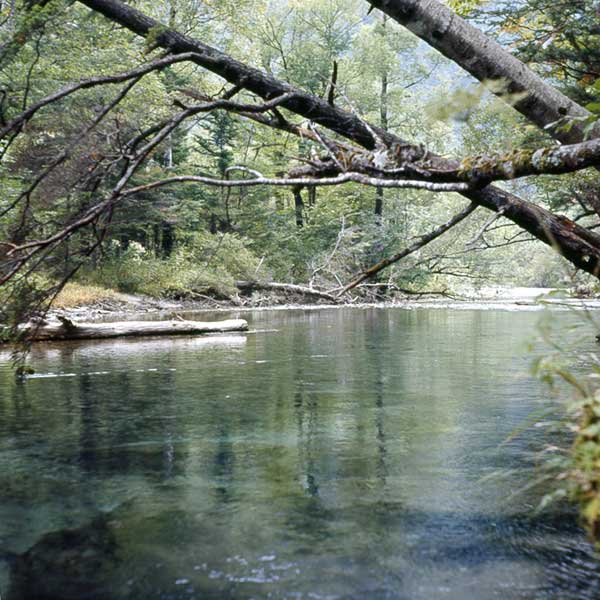 ---
Color Curves Correction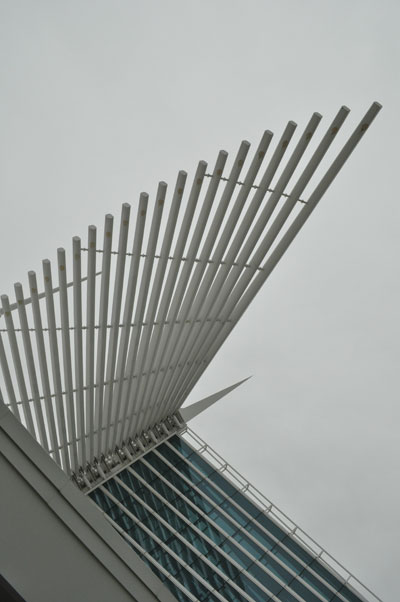 Original of Milwaukee Art Museum solor screen opening.
Corrections made with Color Curves as seen below.
Note the "S"-curve, which is suppose to be ideal.
---
Putting color in the clouds with Gradient Adjustment layer.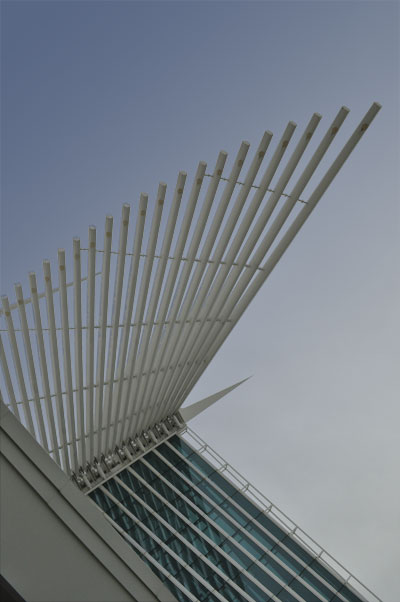 Adjusting Color using Filters | Adjustments | Threshold for Shadows and Highlights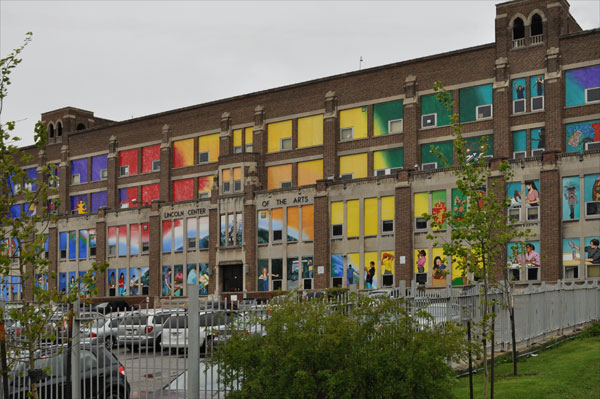 Milwaukee's Lincoln Center of the Arts. Looks like a fun school for fledging artist.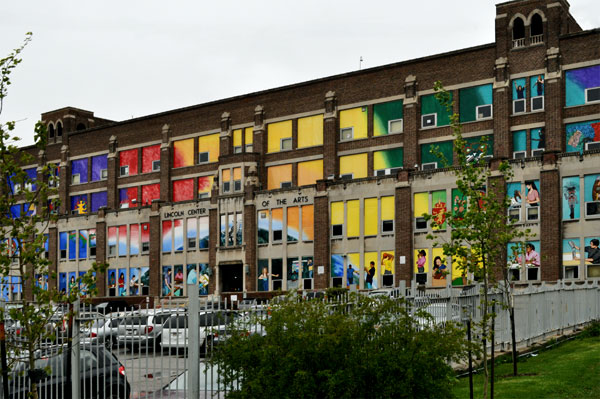 The lack of sun probably accounts for the fact that the highlights adjustment made no difference in appearance. The added saturation provided by the shadows adjustment I accepted.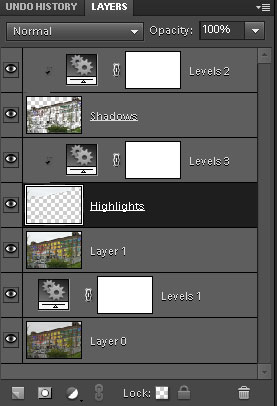 The Layer palette.