---
Actions!
The Quilt Show provided the opportunity for so many colorful photographs I will continue to use some of the quilts that I thought were outstanding to develop an action to show off the beautiful features.
I have a lot of trouble with the action until I woke this morning. Suddenly I realized that what I was doing was repeating a selection that is involved in development of the image. My realization was that the selection must not be a part of the action, that the action must stop so a selection could be made and then continue on with the action items. Duh!
Here are three examples of what I created.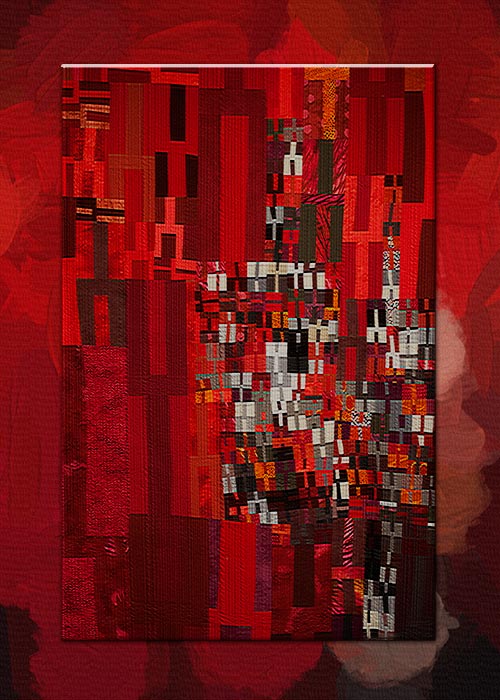 Red Abstract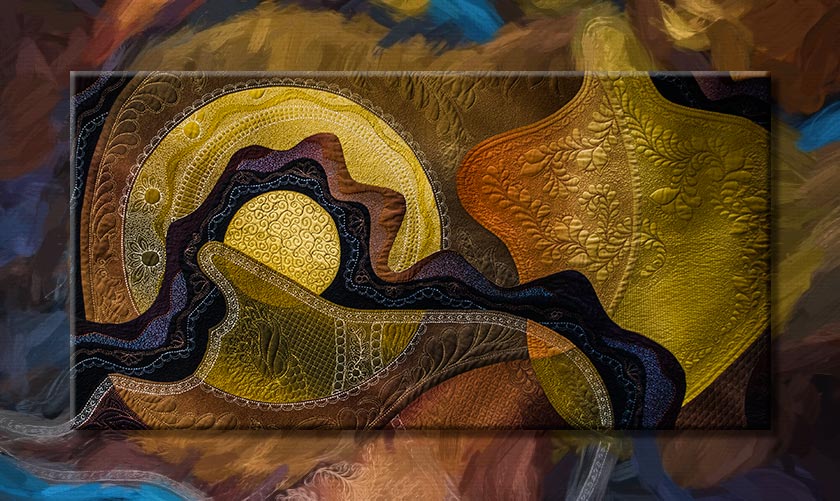 The combination of colors here are wonderful.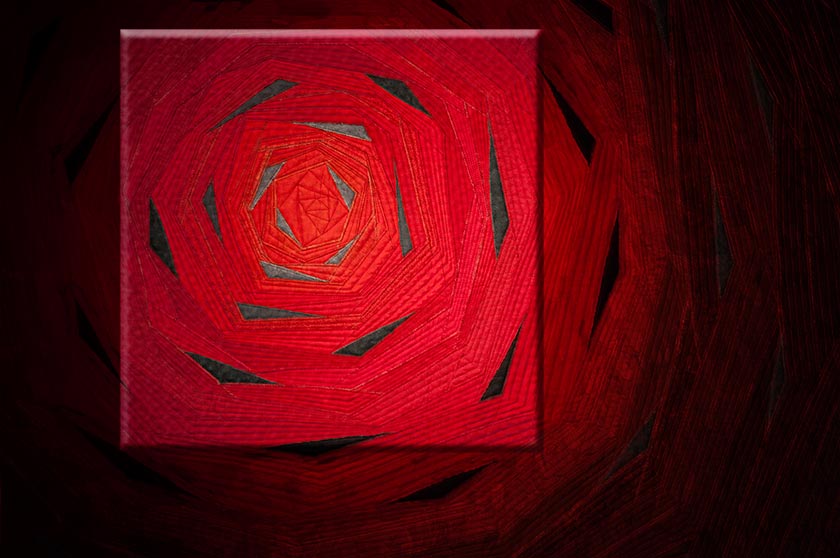 Red Swirl
The action follows. It employes the use of the Topaz Impression filter.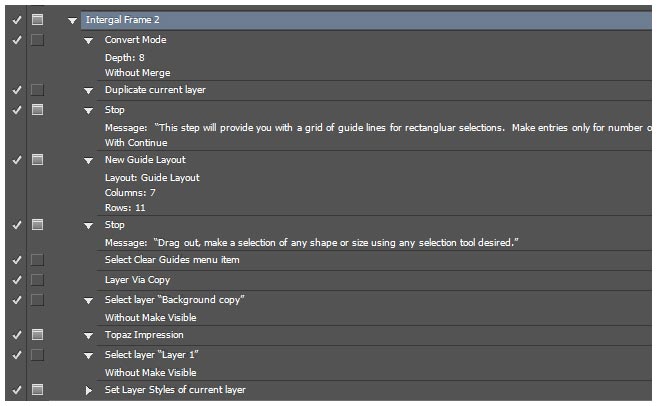 Droplets
I used a previously created action for resizing and applying a texture frame a photograph. Afterwards, for this photograph, I applied some texture to this sunset photograph and also boosted the saturation to give it some pop. My son captured this scene in Naperville, IL, this winter.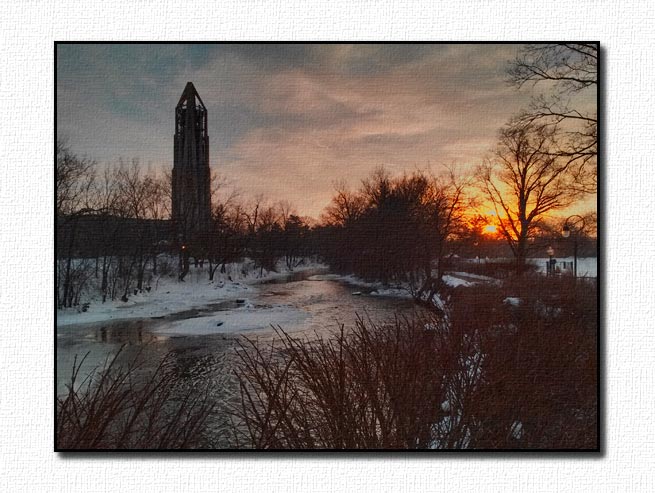 ---