---
Paths, Photoshop Paths
The first lesson of this level, we learn about the Pen Tool and Paths — both a Photoshop feature that I have never been able to understand or use. The Pen tool is a great tool for making selections (so I have been told many times) and it also creates Paths that can additionally be used for curvy lines, text on a curvy line and perhaps things that I have not discovered yet.
First, the selection and extraction of an object from its background.
The Famous Apple

I see a few artifacts remaining from the selection.
But fairly quickly done.

Here is an Adjustment Layer for Solid Color
then some tweaking with the blending mode.
Clipping Paths
The object of this part of the lesson was to separate the eggcup from its background and combine it with another image. At this point, the lesson was beyond the "Content-Aware" so would be a good time to use it.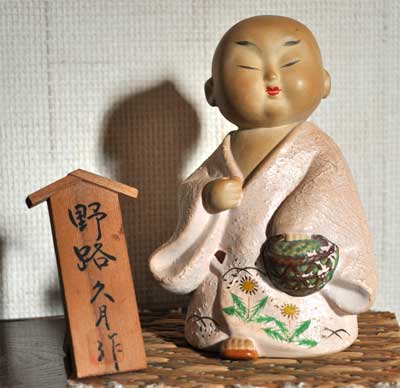 My photograph that I started with. The idea of using "Content-Aware" would be to remove the little wooden sign on the left. (Please keep in mind that I could re-photograph the scene with the little sign setting outside of the camera view.)
Employ "Content-Aware"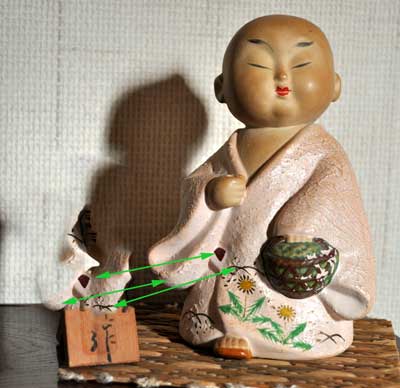 Oh my, that didn't work well at all. Even multiple attempts did not make it any better. So lets just get passed it. The eggcup now has a companion or is it the other way around.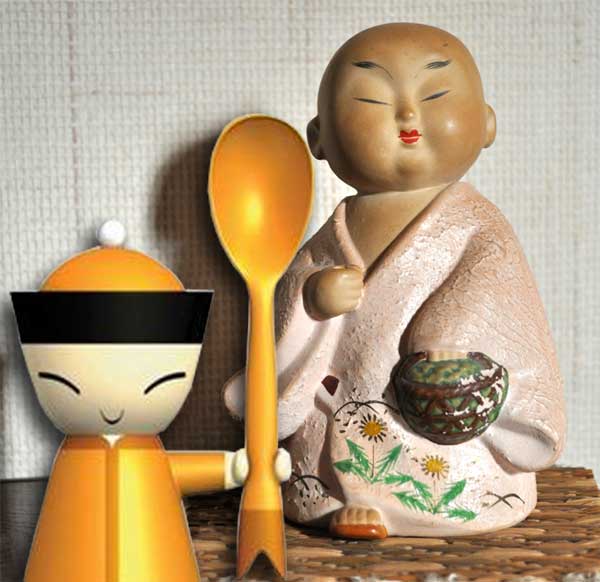 Text On A Path
Started with a photograph that had a little boy looking at the same animal from the bottom right of the frame. Ah, much better.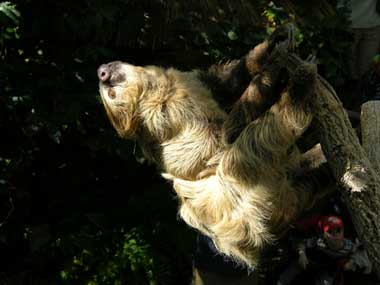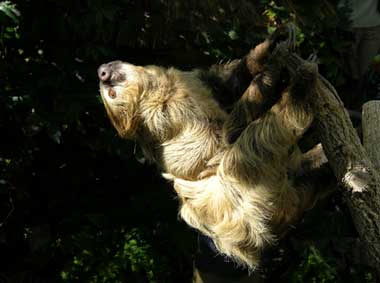 Finally. . . .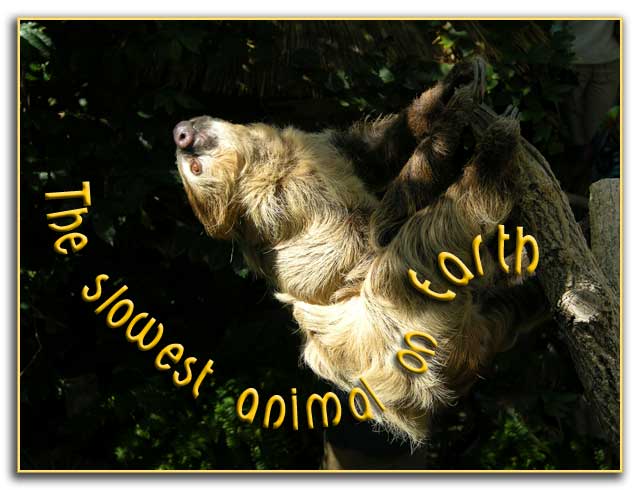 In Conclusion
Using Vector Masks for changing backgrouds. I used the banana-apple image of the lesson material. Must say this is getting easier.
The tabs below were part of the last lesson in Level I. I decided to use them as a navigation feature at the bottom of my web pages for these studies in Level II.