» » » Web Site for the Homework of Charles Simon « « «
Lesson Six and Final
— Experimenting with Photo Edge Masks, Real or Fake —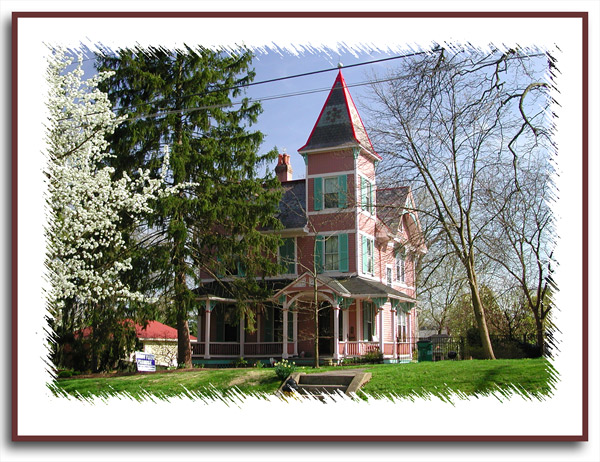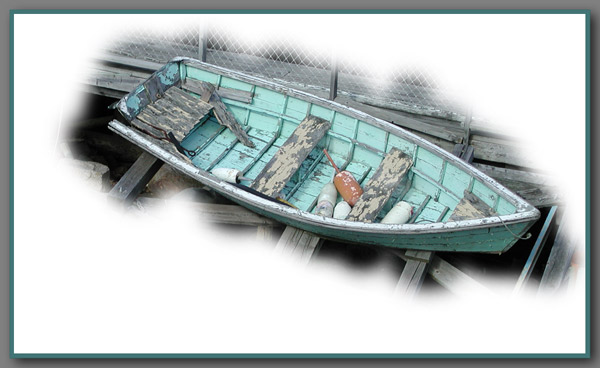 More of the Same
Ah man, needs squaring up.
Circular gradient applied.

This is better.
Linear gradient applied across the diagonal.
Editing and Improving a Photograph
The Original from the Camera.
Can never get the camera horizontal.

First, square it up with the world. Then using transform do a minor adjustment to the perspective and then crop it.
Select the sky and do a Smart Fix on it followed by a little adjusting tweak. Notice that the cars on the right have moved behind some growies.
Then for a little fun, put it in the clouds.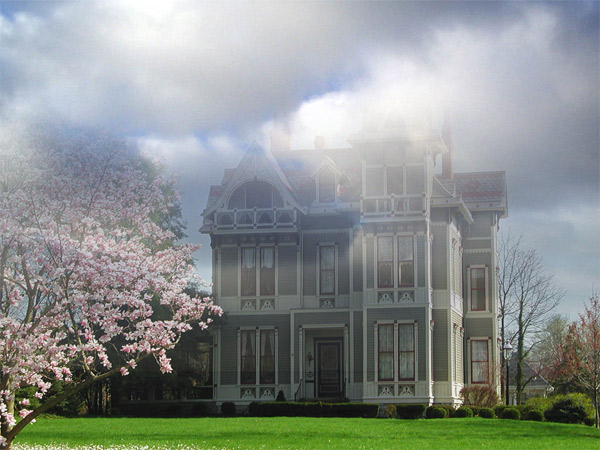 Could this house be haunted?
And lastly, my bid to the end of instructions.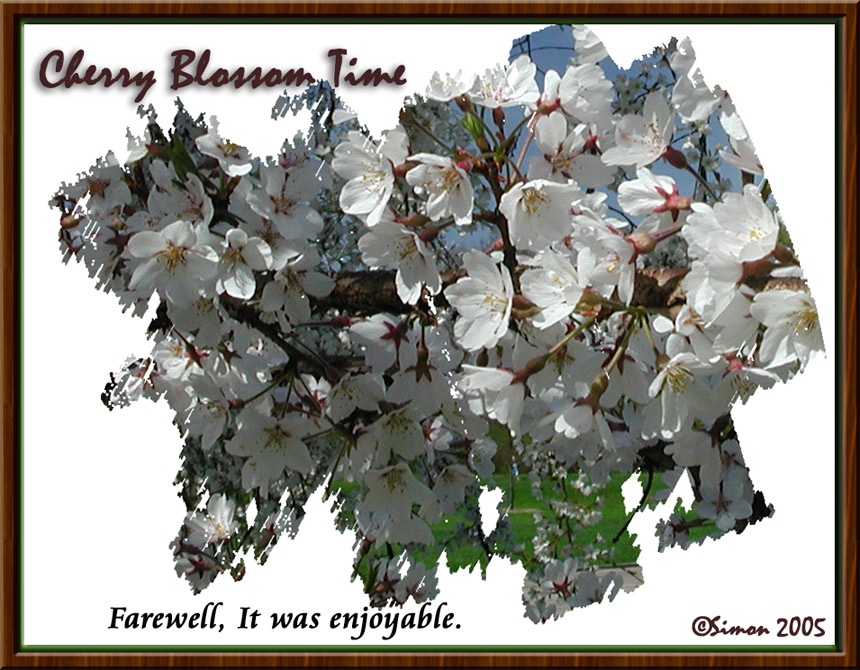 Lesson 1Lesson 2Lesson 3Lesson 4Lesson 5Lesson 6