Part 2
Lesson 2

All photographs copyright Chuck Simon ©2008
Exercises in Selective Coloring
This seemed to be a matter of selections as much as coloring.
Method One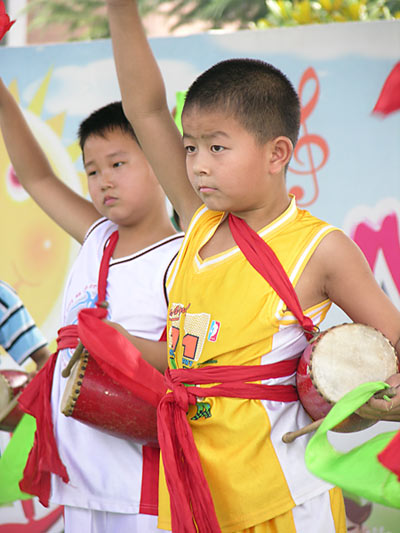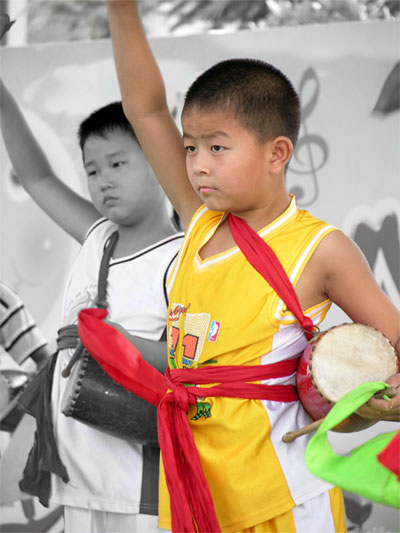 We visited a school in China, one sponsored by Viking River Cruises. The children put on a show for us on a small outdoor stage, above, and greeted our arrival, below. In both these sets, the image on the left is the original and the one on the right is the selective coloring.
Method Two
I also used the "rule of thirds" grid in cropping this photograph into its square proportion.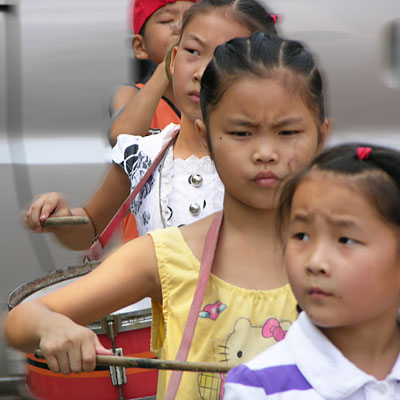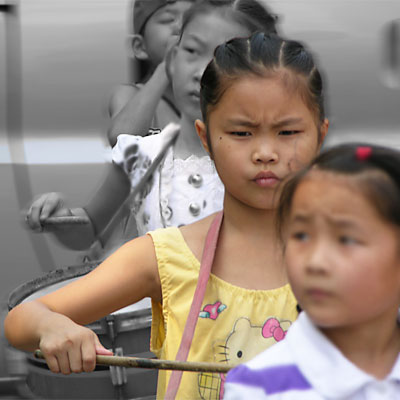 I love the expression of the little girl in the yellow dress.
Method Three
I think here we found the original steel wheel.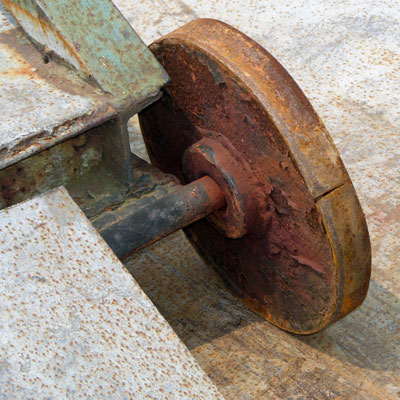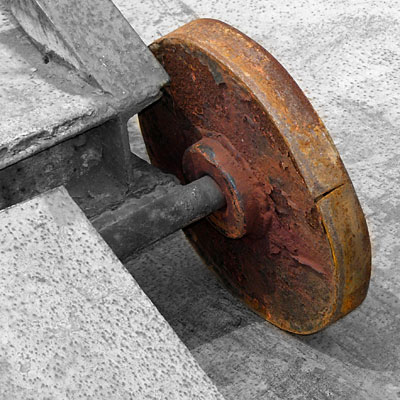 Changing Colors
Okay, this is all of the car used at the top of the page. Stupid looking cars call for stupid looking paint jobs.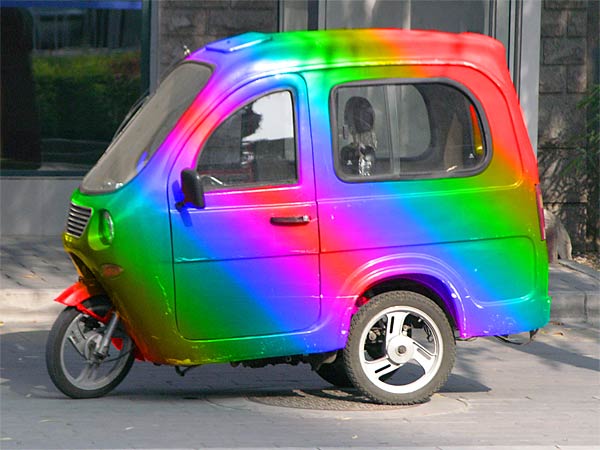 Instead of an Adjustment Layer with Hue, I used Gradient. The gradient is "Reflective".
Hand Tinted Photo
A problem arose here. I didn't have a black and white scan of a photograph to hand tint and keep the work in this course following the along the China theme. Okay, create a black and white.
| | |
| --- | --- |
| | |
| The Original | The Black and White |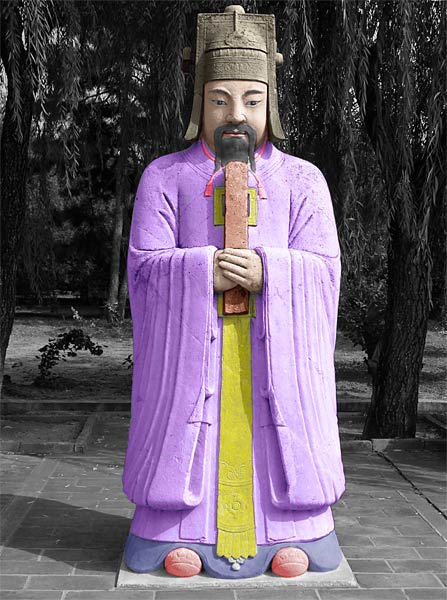 A difficulty I had with this was that the colors would not come out as "deep" as I wished without looking really bad. Below are a couple of screen captures of the layers involved in this.
Simple Composites