Part 2
Lesson 1

All photographs copyright Chuck Simon ©2008
Exercises in Text
First just a little image for the fun of it all. There is a "mouse over" effect.
The following is about silk. In the photograph at the top of this page are eight silk worm cocoons. Each strain or thread of silk used for cloth is made up of 8 individual strain, each from a different cacoon. The silk on one cocoon is continuous from start to finish. To remove the silk, it must be placed in hot water to soften the "binder" that holds the cocoon together. What happens with the silk might turn out to be art. Hmmm, birds of a feather, do flock together.
Use of Masks to Combine Photographs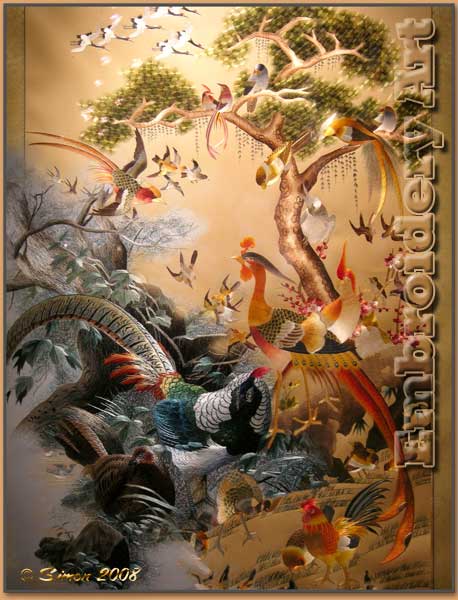 The contents and makeup.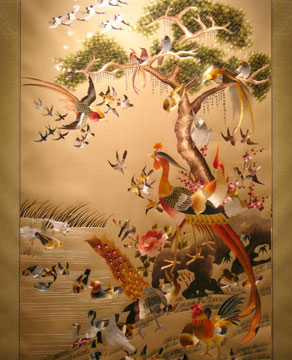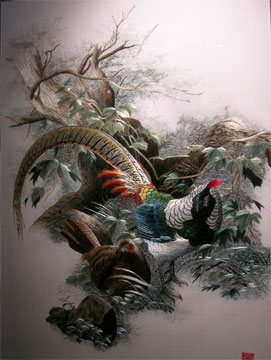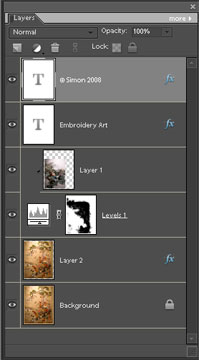 Filling Text With a Photograph
.... and then playing with the blending modes. The fill in the text is another silk embroidery piece.
Text Layer Normal

Text Layer Darken

Text Layer Lighten
3D Effect Interesting

Text Layer Lighter Color
3D Effect Interesting

Text Layer Difference

Text Layer Luminosity

Shadow Text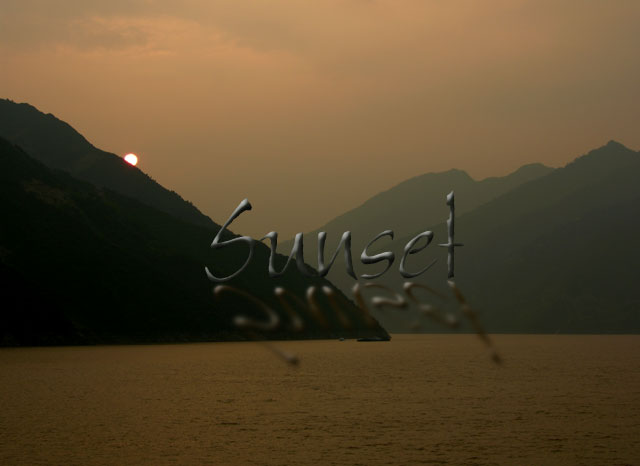 Ready to save it and hang it up at this point. Then I applied a Gradient Map adjustment layer and this black and white developed.