Part Two


Lesson 3

All photos copyright by Chuck Simon, 2006
Processing Multiple Images
The feature for processing multiple images is used by me extensively for the web sites that I create. When the photos are ready for the final processing, I first use the Resize on the entire batch. I then take the sharpened images and change them from psd to jpeg. Following converting to jpeg, images are batch processed for Sharpening.
---
Contact Sheets and Picture Packages
| | |
| --- | --- |
| | |
| Screen Capture of a group prepared for contact sheet. | Picture Package, multiple photos. |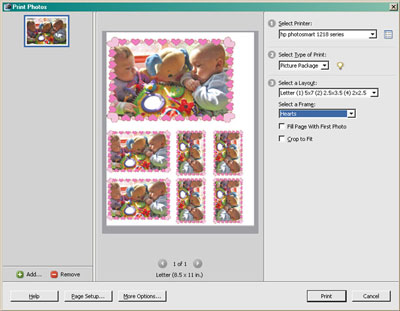 Picture Package, single photo.
---
Slideshows
Below is a screen capture of the preparation of a short slideshow on the left. On the right is a link that will take you to a one-minute showing. The music is not really in the theme of the slideshow but it fits the length and it was easy to find.
---
Other Things in the Create Workspace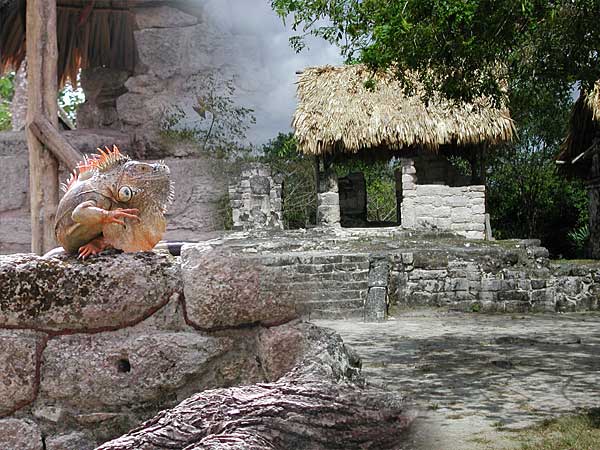 ---
Photomerge Panorama
Below is extra... It is a PhotomergeTM Panorama of eight photos. We were in the path of this recent snow and cold weather on Feburary 6th. On the following day, we had a rather pretty sunrise, something I don't see often since retiring. In 3°F (minus 16°C) I quickly took the eight shots. Being not dressed for the cold, by the seventh shot it was becoming hard to hold the camera still. All were taken using the garage door opening for support.
Photoshop Elements took the eight photos, four on the bottom and four on the top, and arranged them without assistance. It is not the best as I did not think of doing this in time to properly set the exposure on the camera. There was also considerable overlap as I was rushing it. After the merge, I did some cloning and had to crop more than I would have preferred.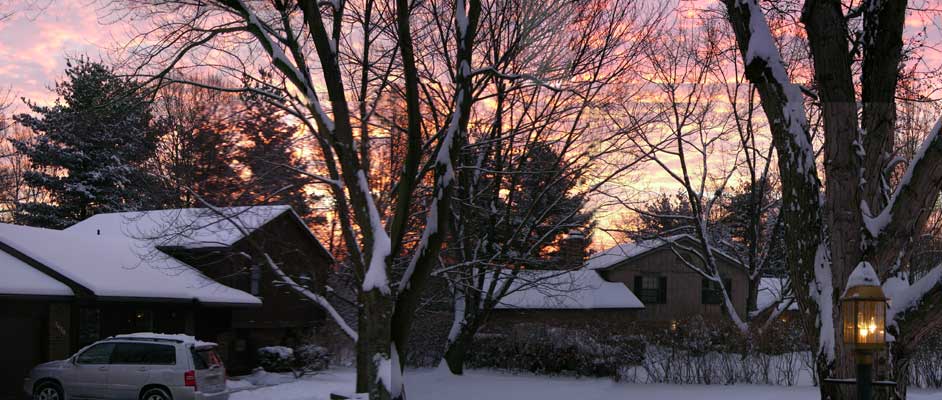 Well, the fun is over.
Photoshop Elements 5.0 Homepage
---