Part Two


Lesson One

All photos copyright by Chuck Simon, 2006
The Magic Selection Brush & The Pelican
| | |
| --- | --- |
| | |
| The difficulty here was that a simple Magic Selection Brush picked up almost all the shadows and the very dark pigeons in the background. The shadow that didn't get selected fully was that of the bird. | I then resorted to the Magic Wand to get some of the things that were left out and the Lasso to refine it some more. All done though, the area between the pelican's beck and neck had to be erased to really clean up. |
Okay, so now what do we do with this Pelican?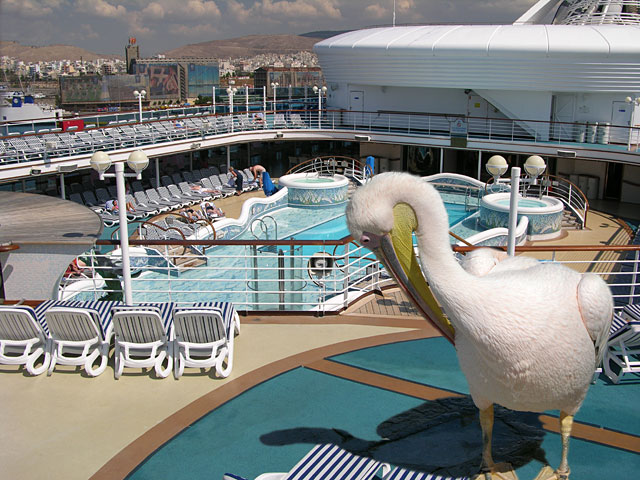 We put it on our ship and take it with us.
The Magic Extractor & Roman Classics
| | |
| --- | --- |
| | |
| Under restoration! This was a beautiful example of the Roman Ionic column capital. The scaffolding seen in the original on the left is almost all that could not be avoided in the photo. For my web site, I had already cloned out that which was between the camera and the reproduction. | Applying the Magic Extractor worked well but left behind bits and pieces. I marked those again for removal and clicked on Preview again. Doing this a third time and it was pretty clean. Once back in the work space, I did a Select > Modify > Smooth — I'm satisfied. |
Again we need to make use of our efforts.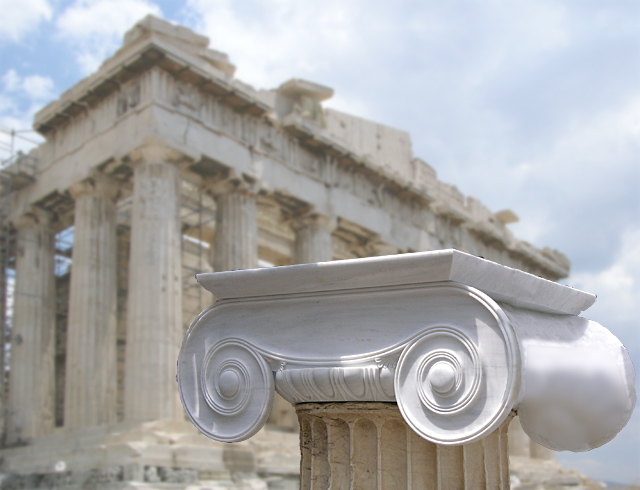 I have titled this image, "Roman Classics"
---
Creative Corner
For the background, used color curves & lightened the shadows & clicked on backlighting — hard to tell the results but I think an improvement.
Photoshop Elements 5.0 Homepage
---