Part One
Lesson 1

All photos copyright by Chuck Simon, 2006
Changing a Photograph's Basic Color
New actions or effects in Photoshop Elements 5 make these tasks simple and quick.
Color Photo to Sepia & Black/White Monochrome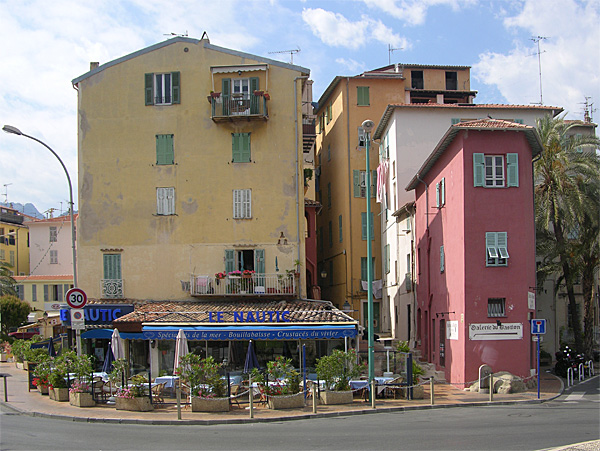 The original of a stop made on the French Riviera. When I saw this I really liked the different colors.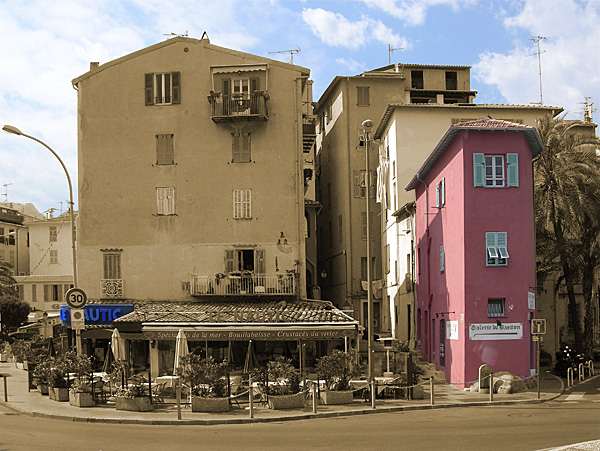 My change to sepia but I still liked some of the color that I left it in selective places. This sepia feature does a nice job.
---
Color to Black & White
Easy to turn a photograph into sepia, just as easy to change to black & white. The original of some ruins in Turkey.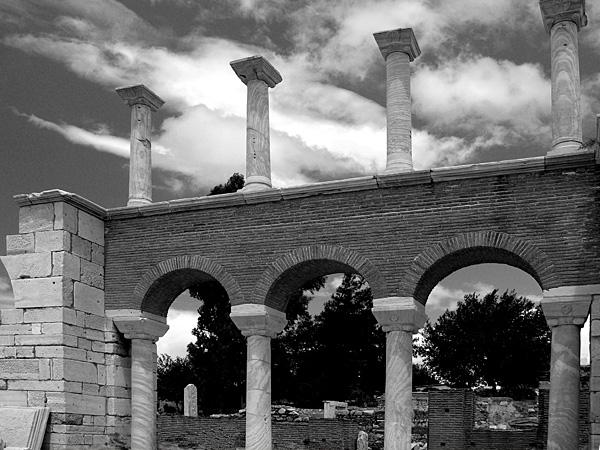 I have noticed with conversion from color to black and white is that the blacks lack richness. I think Elements 5 does a very good handling the blacks.
---
Quick Fix
Perhaps this will be recognized as the dome and the high alter of Saint Peter, Rome. Interiors are most challenging but the Quick fix of Elements 5 quickly renders a dark photograph acceptable.
---
Photo Layouts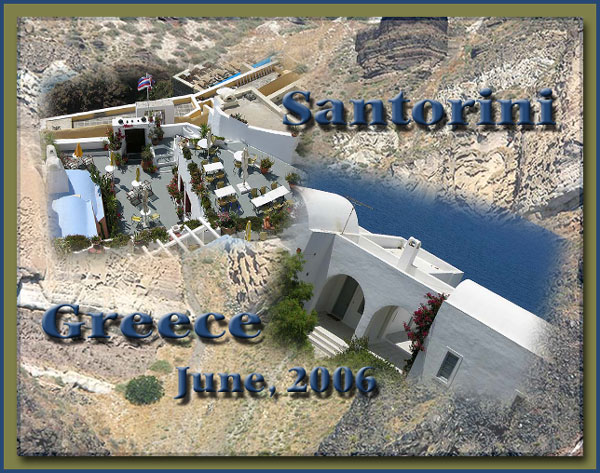 Sort'a busy. The background is of the cliffs of the caldera that comprises Santorini. Probably would not normally use such a background but this is experimentation! I notice that the edge of the two images are showing and I could not make remove it. This came about during some tweaking of the position of the embedded images. Should'a left well enough alone.
Photoshop Elements 5.0 Homepage
---