Milwaukee Art Museum
Words cannot really describe this building. Here are some of the photographs that I took of this really graceful building. But, let me tell you this — everything on the interior is white. White floor, white walls, white structure. Makes taking photographs difficult.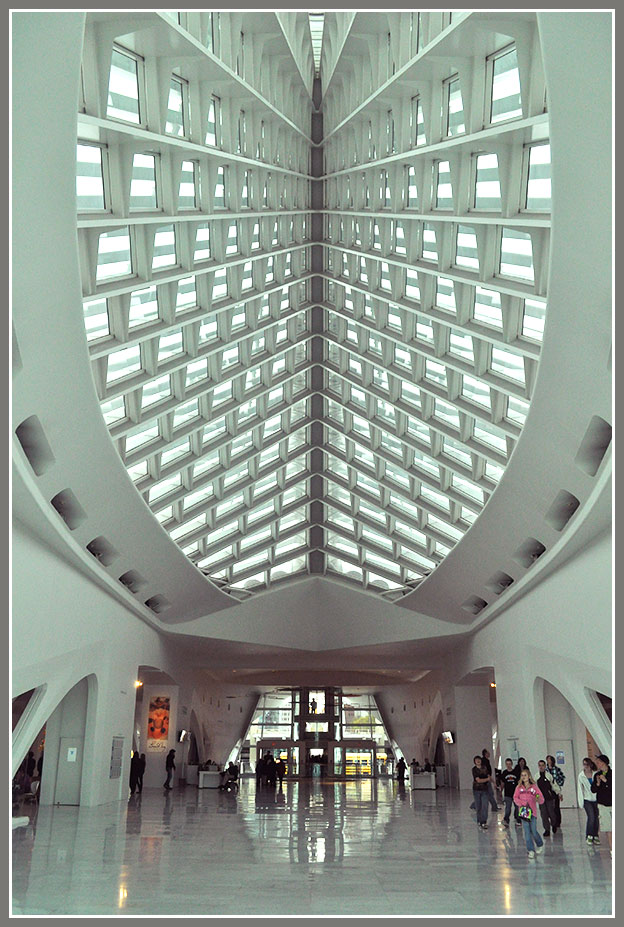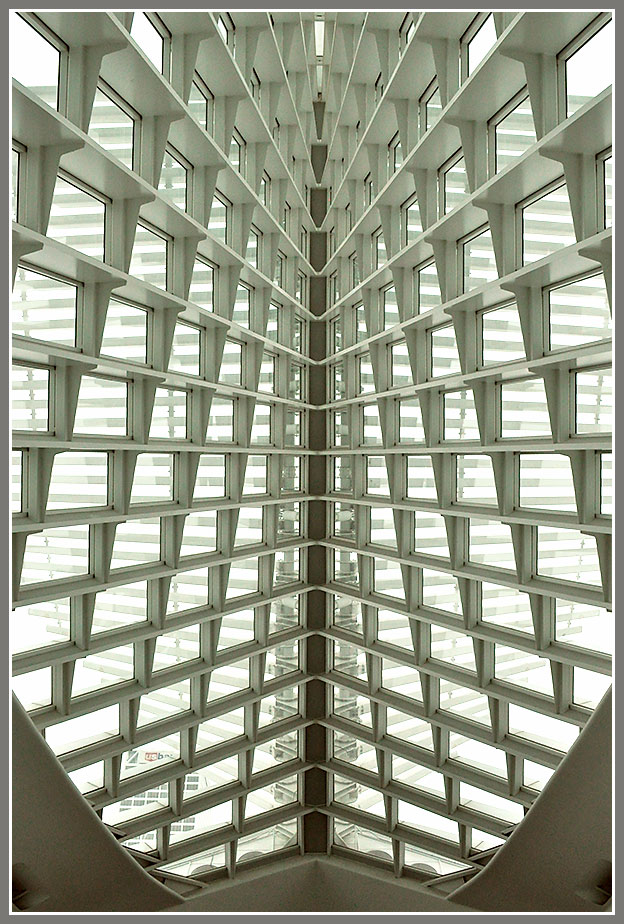 Weather permitting, the "sail or wings" open at 10 a.m. when the Museum opens. Then at noon, it is closed and reopened with the final closure at 5 p.m. when the Museum closes. On the day we were there it was not opened until noon and then shortly afterwards closed. If the winds are 25 mph or greater, it will not be opened.
On arrival at this museum by car, watch for signs directing where to park. It is a parking garage under the museum and on entry, it is simply WOW!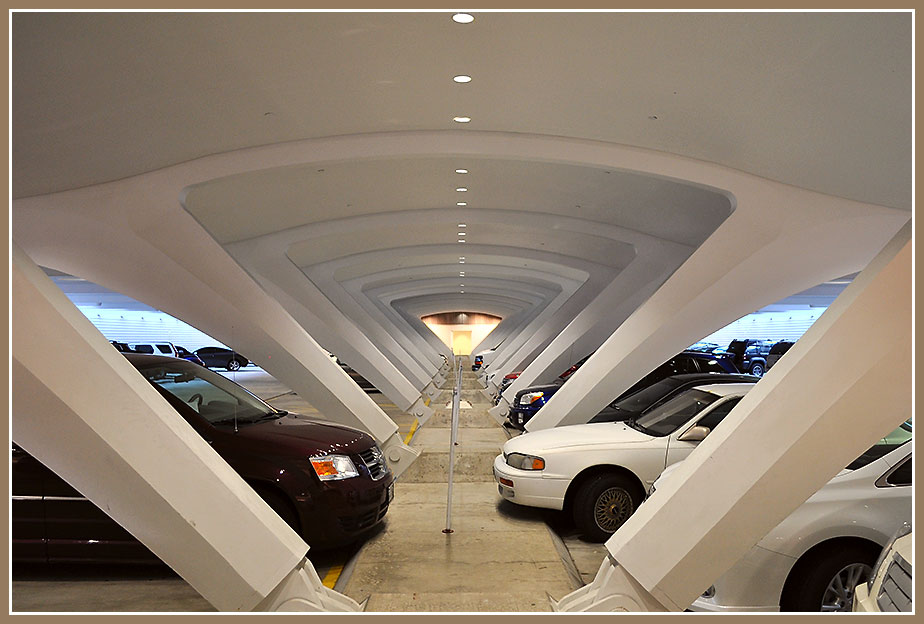 Then looking back at the entry gate.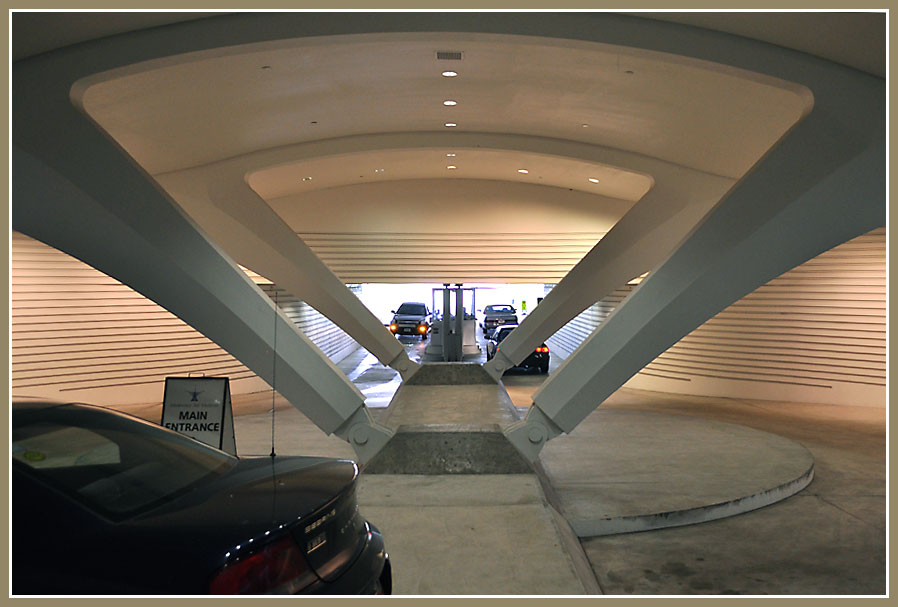 Return to Taliesin page.
Return to Homepage, Imaging and Art
All photographs copyright Charles R. Simon, © 2011