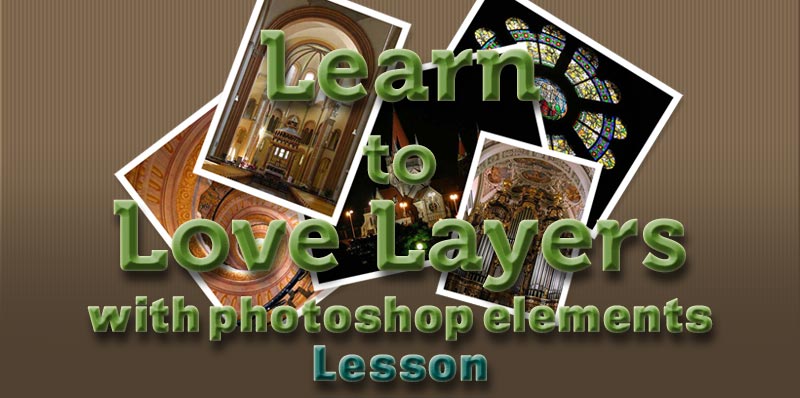 ---
Da Cookie Cutter
Some styling also applied to the image after the "cutter".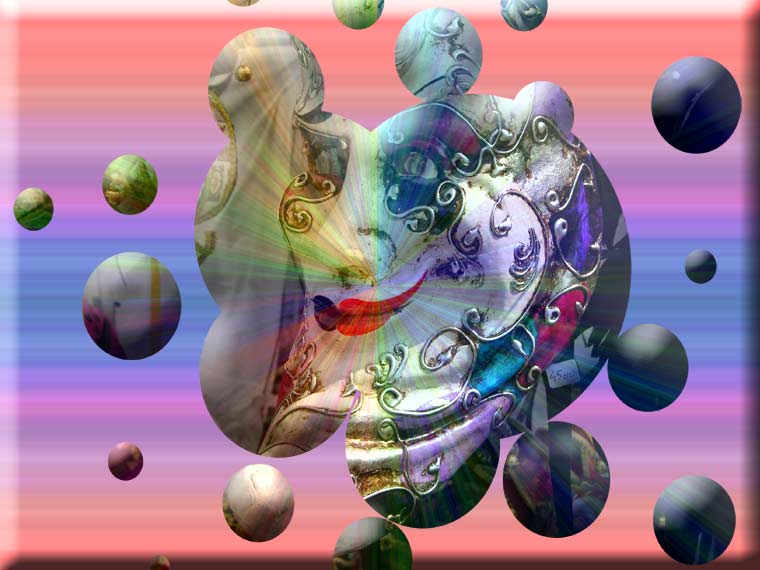 A Little Different Take on the Same Photograph
Same image or photograph with a transparent background.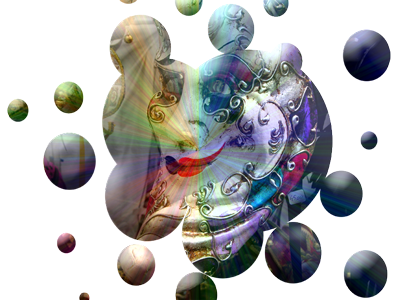 Another for Good Measure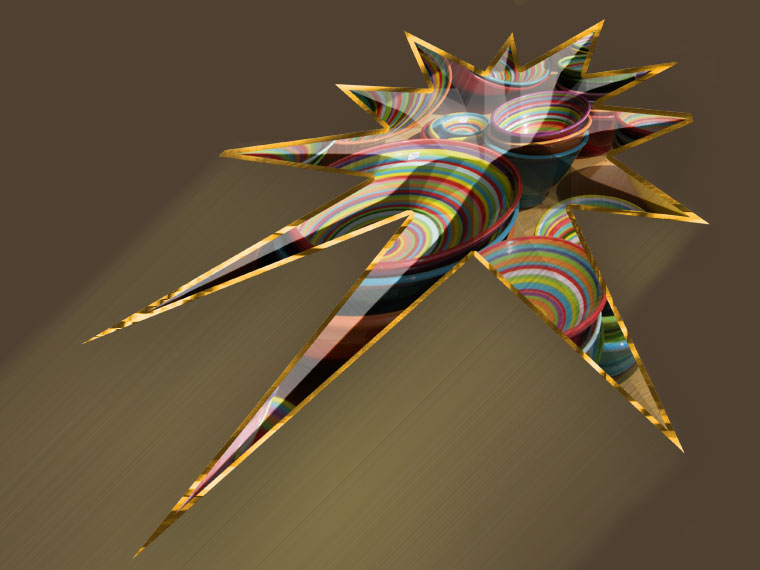 ---
Vector Mask from a Vector Shape
An Experiment — Do You See It?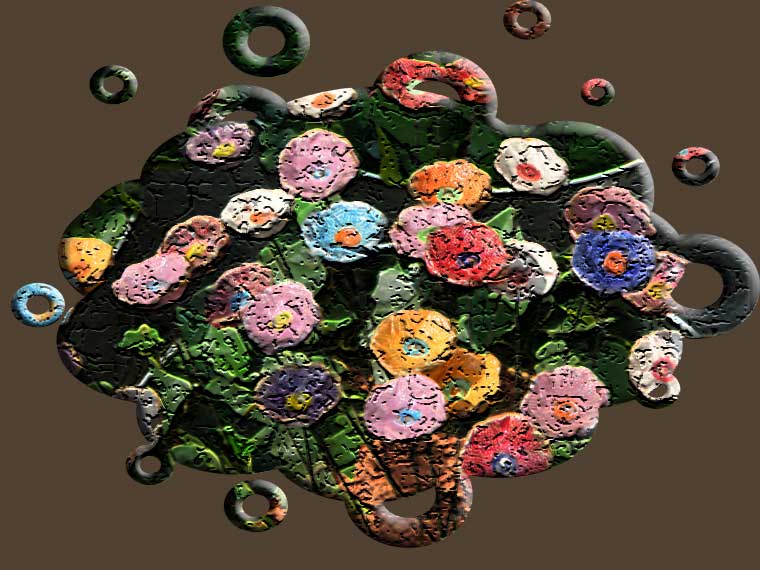 No? Here is the Setup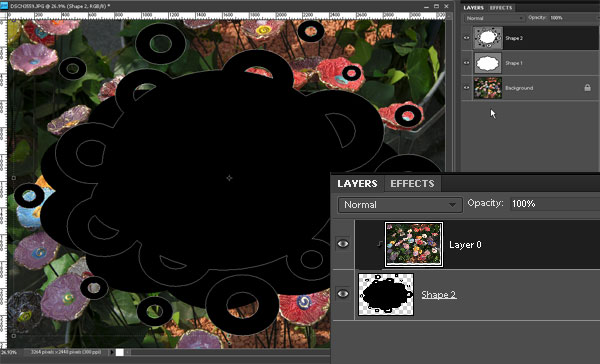 Pulled Out Two Shapes and Positioned Them Relative to Each Other and
the Underlying Photograph. Then Merged the Two Shapes Before Clipping to the Photo.
---
Animations
Click Here for My Wonder of an Animation!
A Second Animation
Click Here for My Second Animation!
---
Fini