---
»»» Image Work & Page Design by Chuck Simon «««
Creating the Unreal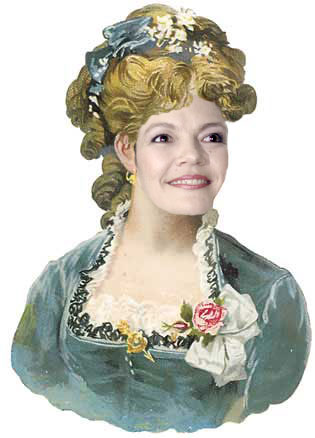 Face Swap The colors I found to be difficult to match perfectly.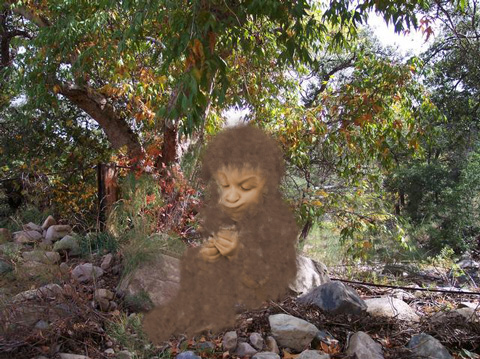 This is my baby Bigfoot in full living color.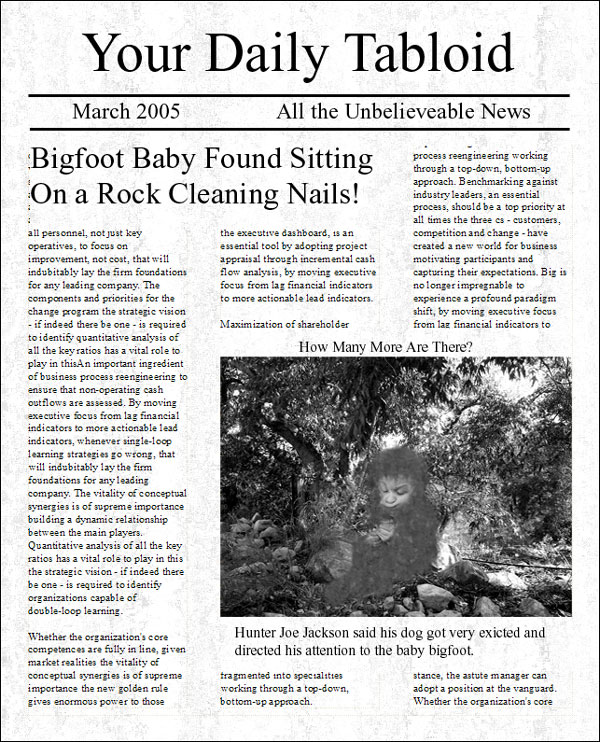 My Tabloid, Your Tabloid.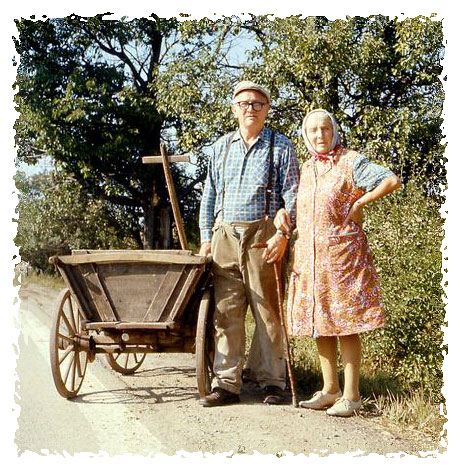 I like this method of creating a quick border. I first tried to place my baby bigfoot in this couple's cart. Photo found in Morguefile.com.
Lesson 1Lesson 2Lesson 3Lesson 4Lesson 5Lesson 6