Working On An Entry Image
Currently I am working on the web sites for our trip to Las Vegas and Utah. I came up with an image to use for the Las Vegas portion and then went a little crazy. Below is the original taken on an early morning as the sun was coming up to my back. It was taken from the window of our hotel room in the MGM Grand.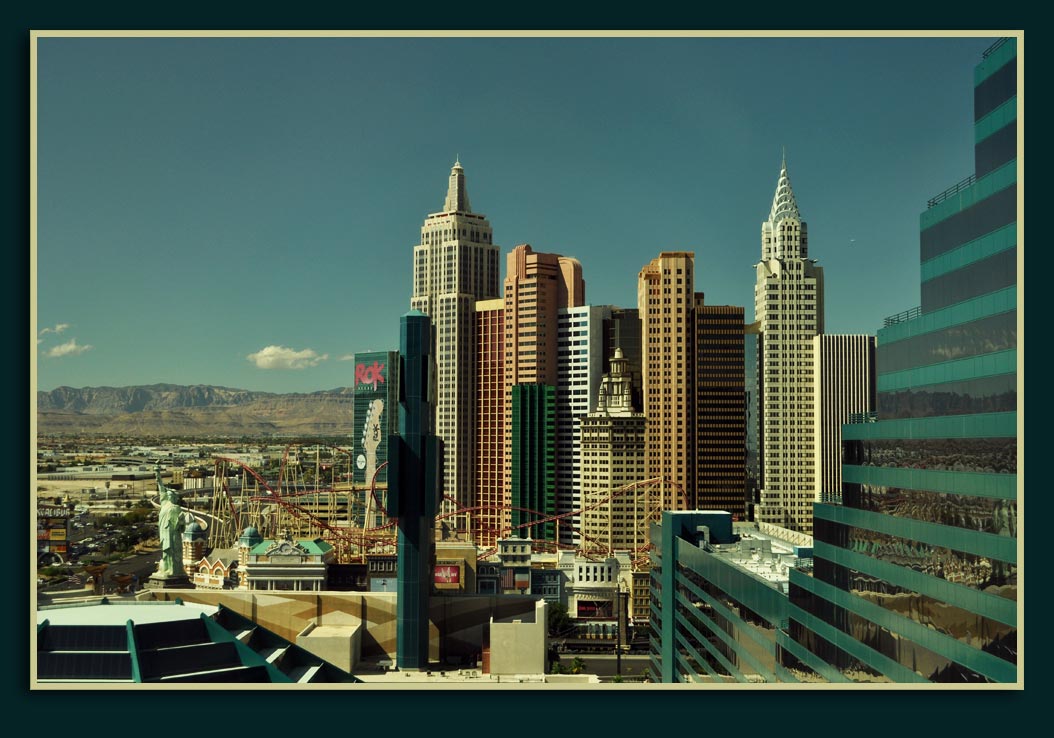 The Quandary - Las Vegas is Exciting
But the photograph is not. Las Vegas is full of lights and actions. Years ago, mushroom clouds rose in the skies to the north. Later, in the 1970's when I lived there, the ominous clouds disappeared but was replaced with shaking ground triggered by underground nuclear tests. What could possibly rise from beneath us in those days?
First Cut
Okay, I got this idea of a bunch of circles and spots. Created a set of seven brushes. I removed the bland sky and put the brushes into use. This image was one of many experiments with layer turned on and off to see the effects. At this stage I felt that it was one on which text could be applied and used.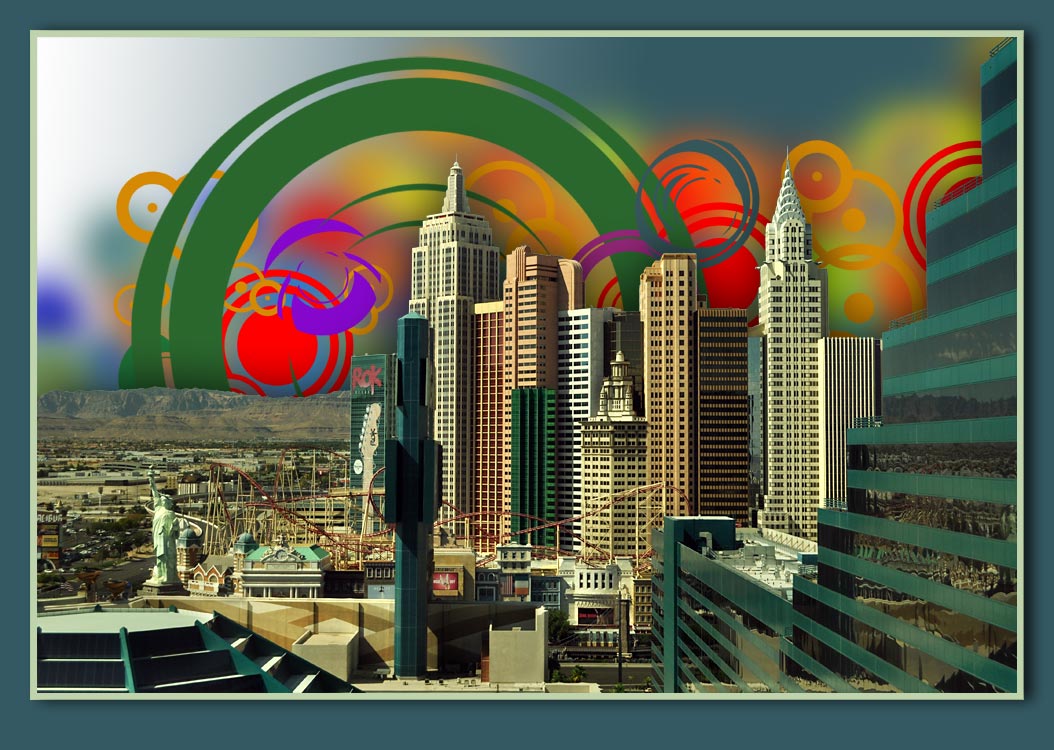 Second Cut
Then I started to experimenting with filters on just the photographic part. It got more interesting but at the same time a little wild.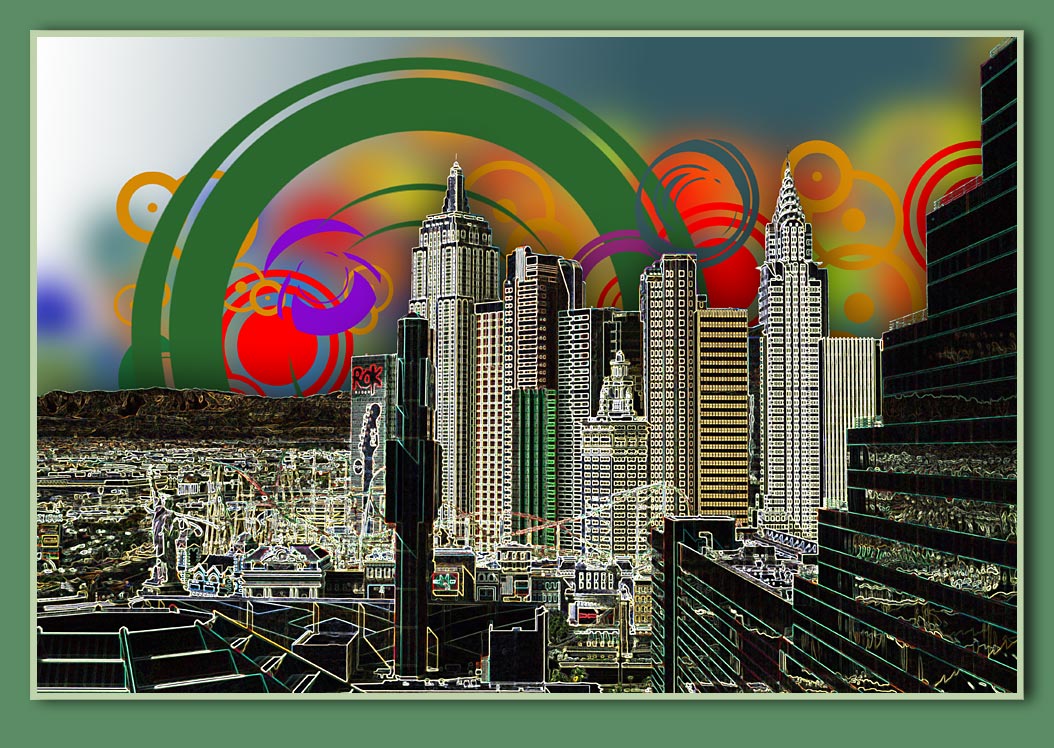 Glowing Edges, always dependable for adding some nice effects. And without a doubt, Las Vegas glows at night. Yeah, I do have some night photographs also.
Hey, this is fun and what else is there to do?
Third Cut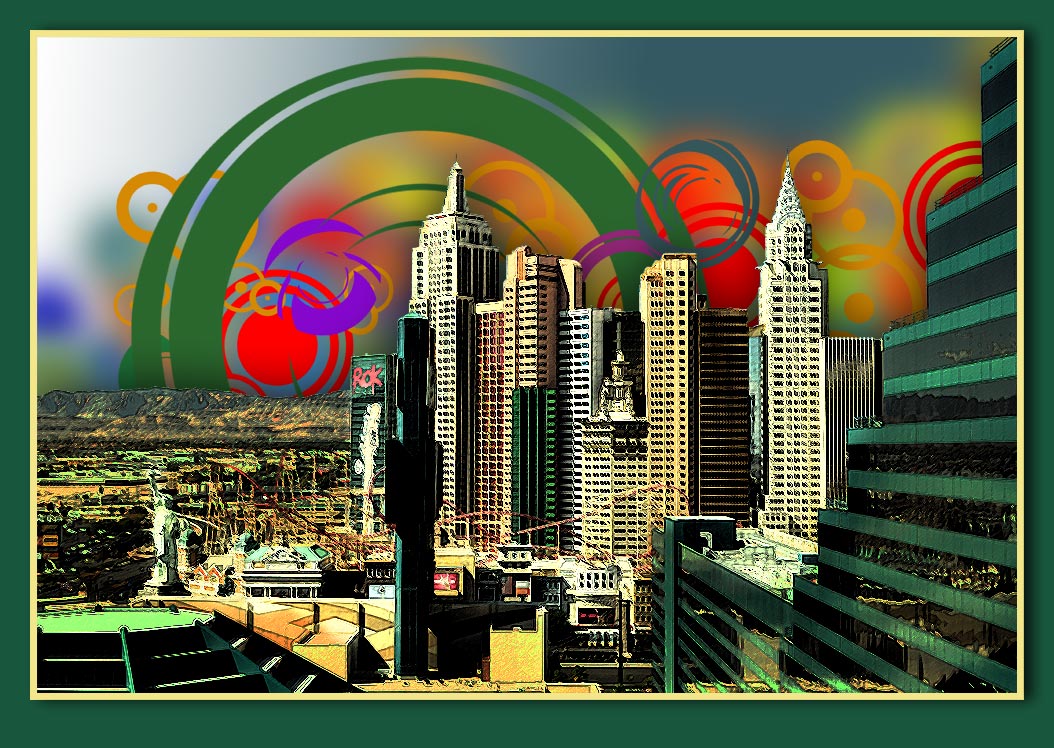 Ink Outline. Hmm, this is also interesting.
What's the Verdict?
Like one or more, please tell me via the link below. Hate them all — well you can tell me that also.
Your Comments Are Welcome & Appreciated
---
Some Other Comments
When we got back to Las Vegas on the tailend of our trip, there was a storm to the south of town. It made for some interesting sky conditions. With a couple of Topaz filters this resulted.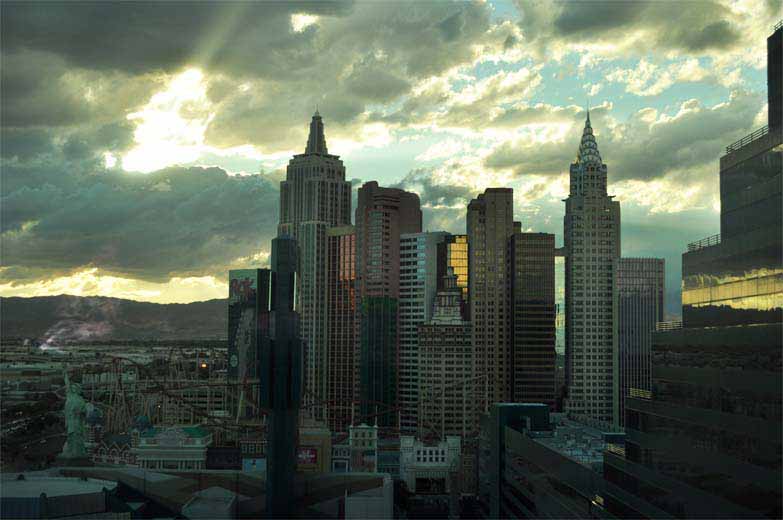 The Original for those that follow.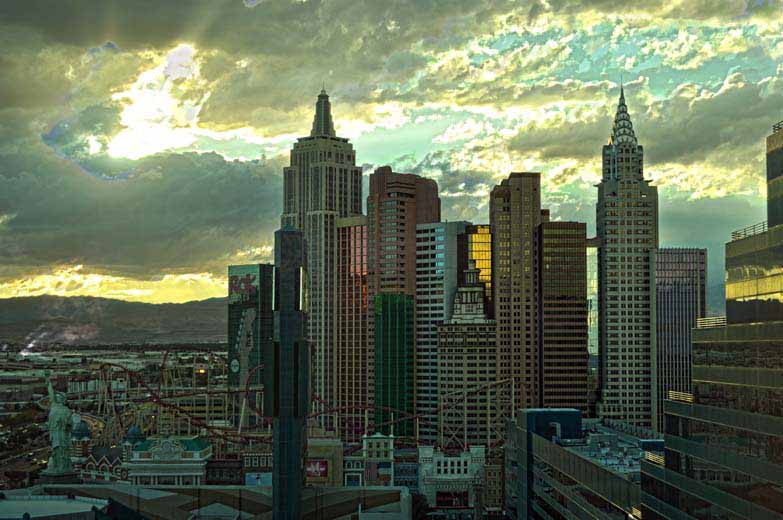 Putting two very similar but differing exposure through CS5 HDR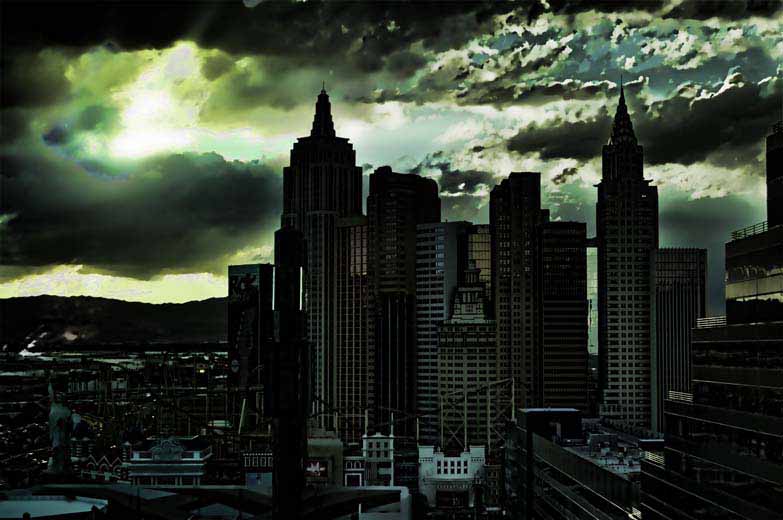 The Ghost effect of Topaz Adjust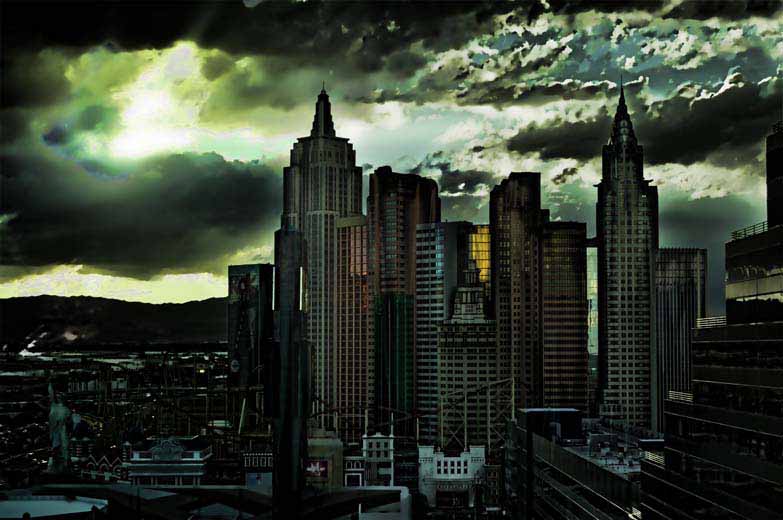 Mask applied to put some light back onto the buildings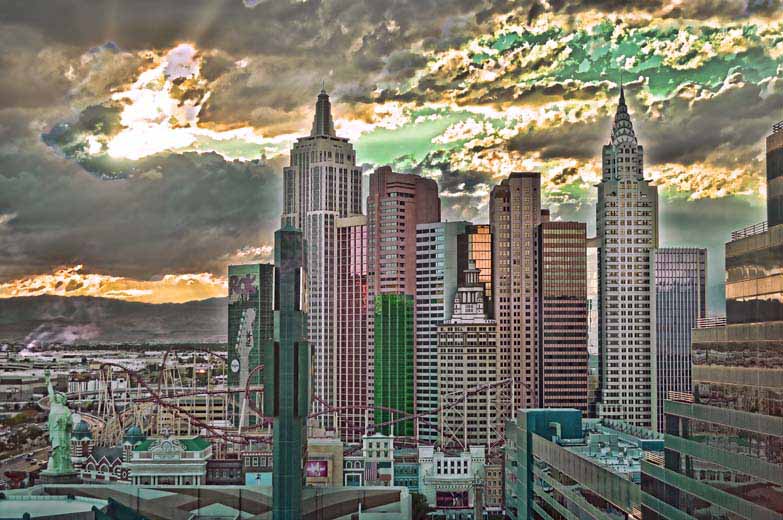 Then going a little crazy with Topaz Pop using magenta