Record Snow in Southwest Ohio, 2010
Icicles, Big Problem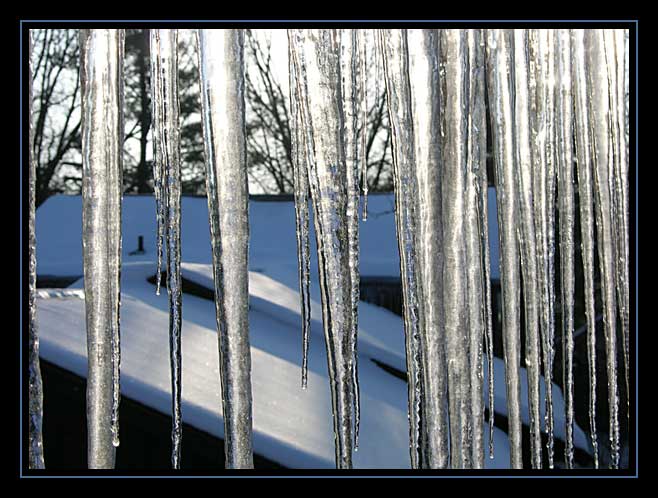 These icicles were hanging from almost everywhere around the house. Some were six inches thick at the top and 48 to 50 inches long. This made them very heavy, when knocked down, it took two hands to pick them up.
---
Icicle Art?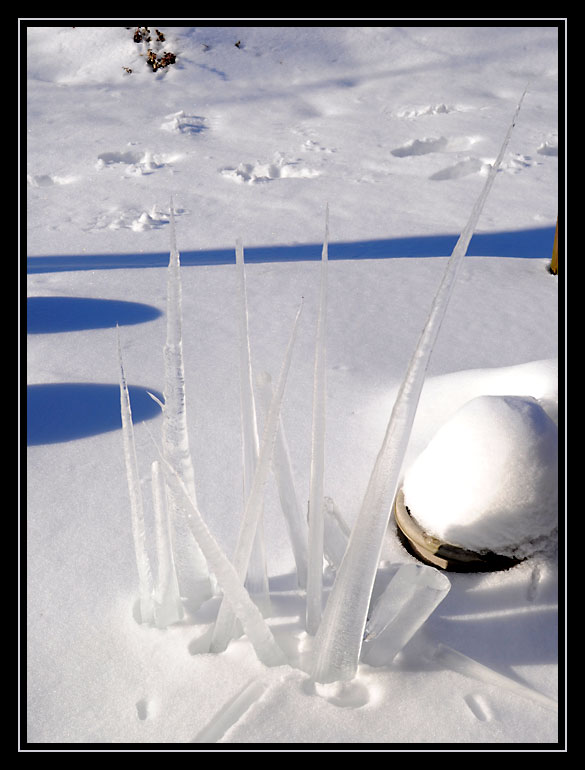 Can we call this art? Well, let's try.
---
Our Neighborhood Covered Bridge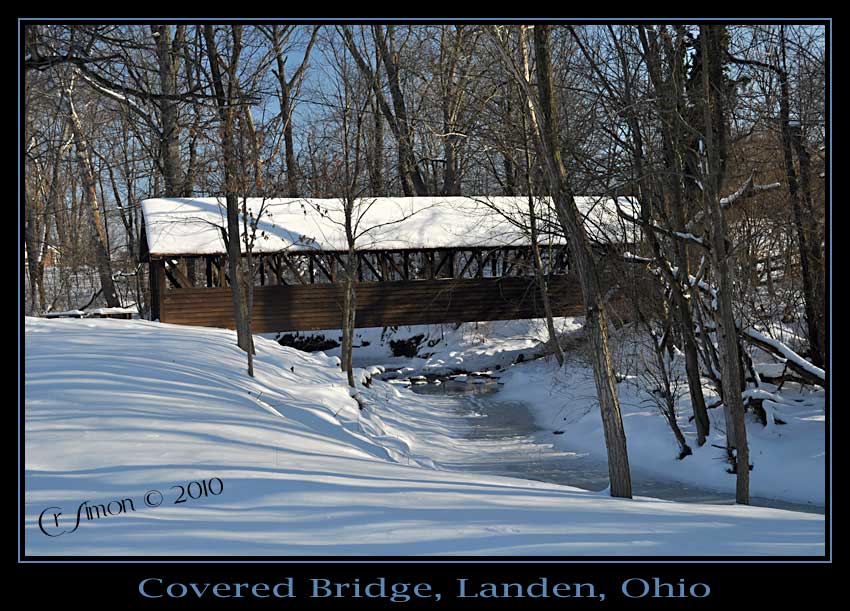 Hmm, wonder what a black and white would look like?
---
All photographs edited with Photoshop Elements. Photographs taken with a Nikon D5000.
— All Photographs copyright © Charles Simon, 2010, All Rights Reserved —